One of the least explored north eastern state Assam is surely a tourist paradise. From lovely people, rich heritage and colourful vibrant culture and mesmerizing serene beauty, Assam has a lot to offer. Assam has an array of beautiful places where you must visit during your stay at Assam.
Kaziranga National Park- This world heritage site was well-preserved ecology and hence it is one of the most popular tourist destination in Assam. This place is abode to own horned rhinos. Besides one horned rhino, you can spot swamp deer, Bengal foxes, Gibbons, sloth bears and leopards too. Do not forget to take an elephant ride to explore the park.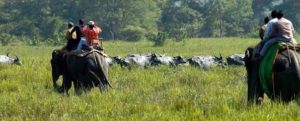 Halflong- All those who love to adore the beauty of nature and immense themselves in the charm of nature, then Halflong is an ideal location for you. Halflong is the only hill station in Assam. Halflong lake, songbun Presbyterian Church and the Panimoor Waterfall are the main attractions.
Guwahati- Guwahati is the place where you will find the perfect fusion of culture and heritage.  The city is filled with beautiful temples like Kamakhya Devi Temple, Umananda Temple. There are various monuments religious centre museum that are worth visiting. For shopaholics, this place is must visit as the local market of Guwahati has best artifacts and pieces.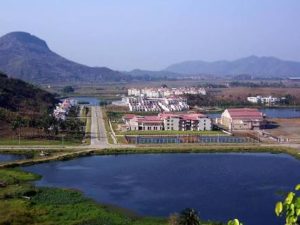 Majauli- It is the largest river Island on the Brahmaputra river. Lush green environment and crystal clear waters will definitely leave anymore spellbound.
Johrat- Famous as the tea capital of India,  Johrat presents an interesting spectacle of mosques, gardens , tombs and tea plantations. Thengal Bhawan Raja maidan, Gibban Wildlife Sanctuary are famous attractions here.