Every love story is beautiful and special.When you tie the knot, your story becomes even more special. To strengthen this bond more it is important to spend most of the time together and rekindle the romance. It becomes necessary to escape from the world, get to know each other better and add few more strokes of romance to your love life with a pleasant honeymoon trip. India has a lot of romantic cities where
you and your loved ones can spend quality together and make great memories too.
Goa-  In India, Goa has become a synonym of Romance. The sandy beaches, emerald water, chilling at the shacks swaying palm trees, blue skies and splendid sunsets make Goa a perfect escape. Young couples are bound to have a great time at Goa. Moonlight stroll while exploring Old Goa, beach side pool parties, exploring lovely churches, shopping at the flea side markets are some of the fun activities that you can do at Goa.
Manali-Snow capped mountains, lush greenery, the pristine river flowing through the city,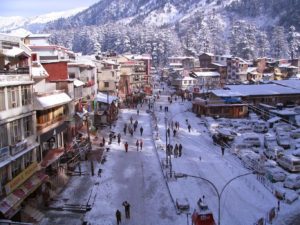 green hills make Manali an awe inspiring destination. Manali is one of the most loved destinations in India. If you opt for going to Manali with your partner then make sure to offer your prayers at the Hidimba temple, feel the adrenaline rush by doing some of the adventurous sports, relive the childhood moments by staying in the tree house and playing with snow balls at Rohtang pass.
Leh– If you are one of those couples who always try to do something out of the box and different, then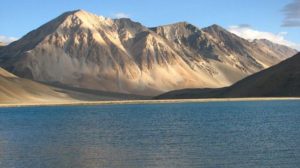 Leh is the perfect place for you. Leh is an enchanting place in Ladakh that has fewer travelers. It is unharmed by human touch and is definitely a breath taking beautiful place which is hard to find anywhere else.
Srinagar–  Srinagar is a beautiful place situated in the "  Heaven of the Earth"  Kashmir.
Lovely and romantic house boats, mild climate, beautiful gardens, enigmatic charming mosques and crystal clear lakes of the city make it a favourite destination of them all.
Udaipur-Located in the" lands of Kings" Rajasthan, Udaipur is your scintillating place.
As soon as you enter the city you will feel like that you are entering into a fairy land. Lovely people, magnificent palaces, majestic forts and tranquil lakes make you feel that this place is no less than a fairy land. Spectacular City Palace, Lake Pichola and Fateh Sagar are the best places, you must visit at Udaipur.