Kerala is popularly known as 'God's Own Country'  and is famous for beautiful scenery spices, elephants, elaborate temples, relaxing ayurvedic treatments and splendid backwaters, Kerala is a perfect destination for a leisure vacations.
Some of the most visit places in Kerala are-
BACKWATERS– The serene backwaters of Kerala are the major attractions. Your trip to Kerala cannot be complete without taking a trip in a houseboat along the backwaters of  Kerala. Evenings that too in a houseboat in the middle of backwaters are quite peaceful experience in itself that one should not miss.
WAYANAD-Stretching along the Western Ghats, Wayanad is a mountainous region. Scenic appellate of this region knows no bounds. Swaying Coconut palms, lush green forests,  aromatic tea plantations, paddy fields and vast stretching beautiful landscape add on to the beauty of this place.
PERIYAR NATIONAL PARK-Periyar is known for its elephant and elephant rides its offer are extremely adventurous. It is one of the most popular parks of Kerala.
KANNUR-Full of traditional values, rich heritage, cradle of folk art and vibrant culture, Kannur is a place that will surely blow your mind away. It is one of its kind place. Natural pristine beaches, majestic hill stations, beautiful rivers, alluring backwaters, royal historical monuments and peaceful religious centers make this place even more desirable.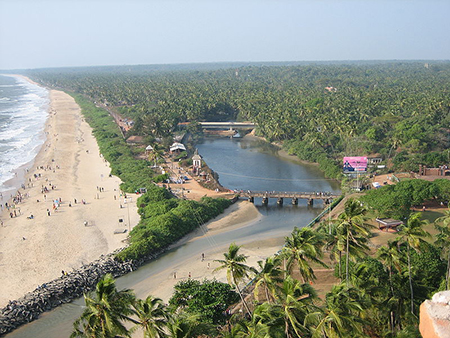 MUNNAR– The lavish hills and valleys, the babbling streams, the gorgeous waterfalls, aromatic tea plantations, rare species of flora and fauna look like an astonishing painting painted on a single canvas. This place definitely deserves to get a special status in your Kerala to do list.