A perfect attire lightens and brightens up your mood in a moment of a jiffy. It takes little effort for your perfect attire to make you look more confident, oh so sexy and leaves a mind blowing impression on everyone you come across. So here are top outfits that will increase your confidence and make you look stylish at the same time.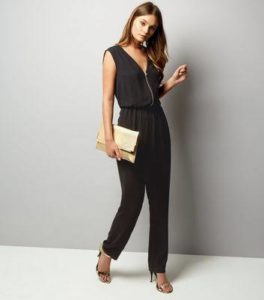 SEXY DRESS-
 Nobody can ever go wrong with a dress. A perfect piece of dress can surely leave your Monday blues behind. Make sure that you fetch a dress that compliments your body type. To team it up, pair your dress with a classy pair of heels.
PLAYFUL JUMPSUIT– Jumpsuit is one of the fashion that is surely eye catching.  No matter what the occasion is?Formal or night out party or shopping with friends jumping into a jumpsuit is always a great idea. To jazz it up, even more, go for black heels with your jumpsuit.
STYLISH TOP AND JEANS- A good pair of jeans can work wonders to enhance your persona and boost up your confidence.  To compliment a pair of jeans, a stylish top is a must. Floral prints, glitter tops, black prints are some of the options you can choose from. Pair it up with casual sneakers and see how confident you feel.
CINDERELLA MOMENT IN A GLAMOROUS SKIRT-Skirts are definitely one attire that will never go out of fashion. Who does not like twirling in a skirt and feel like a princess long as well as s
hort skirts compliment everybody type very well. Wear it up with crochet tops and look even more attractive.
A GREAT PIECE OF JACKET– Layering your outfit always seems a stylish idea to wear comfortable jackets or shrugs matching to your outfit and be ready to get complimented every time.