It is 
not a hidden fact that boys don't like shopping as much as girls do. But now a day's boys do want to keep up their fashion quotient and be all fashionable. So here is a simple list of must have essential for boys that they definitely should have in their closet.
DAPPER NAVY SUIT– There is something definitely sexy about the boys in suits and that too in nav
y color which surely adds to the sex appeal. Suits flatter every body type and every skin tone. There are endless ways you can style your suit.
DARK BROWN SHOES– These shoes perfectly complement any formal attire. Brown color definitely goes well with every color.
COLORFUL TIES- Any formal attire cannot be complete without setting of chic ties. Ties can range from monochrome to diagonal stripes and solid colors.
BEST PAIR OF BLUE JEANS– Nothing can match the oomph factor that a blue pair of jeans can create. Dark straight legged jeans can easily jazz up your boring outfit.
WARM HOODIES- Hoodies are one kind of style statement that never goes out of fashion. A well-fitted pair of hoodies are must have essential in the wardrobe. Make sure hoodies are not too long or short, they should be just perfect.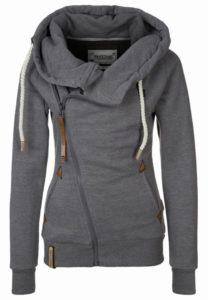 LEATHER JACKET– Leather jackets are one of the best wardrobe essential that any boy can ever have. Leather jackets are a perfect style statement and glam up your personality.
CONVERSE SHOES– Surely, everyone has them. They look effortlessly casual, fashionable and comfy at the same time.