Karnataka is myriad of wonders.  Gorgeous waterfalls, picturesque landscapes, vibrant culture, rich folk art, colorful heritage and charming towns all of these factors come together and make this place no less than a treat for visitors.
Best time to visit Karnataka is April to November and you can enjoy the most during these months.  Besides perfect weather, there are various reason to fall in love with Karnataka. While traveling to Karnataka, make sure to visit these places too.
Kudremukh is a must visit a place . Kudremukh is a melange of emerald green forests, babbling rivers, and beautiful orchids. Karavali festival and Navratri festival are one thing that you should not miss at any cost in Kudremukh.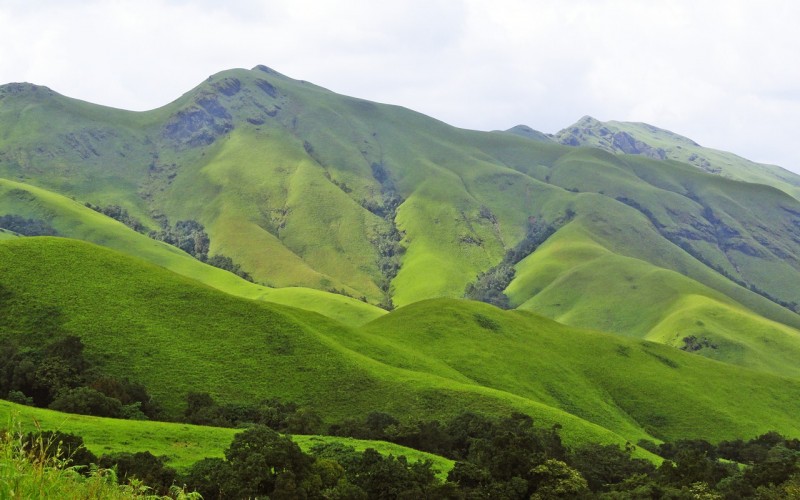 Jog Falls Set the perfect backdrop for pictures. The spectacular waterfalls are the best place to immerse yourself in nature and adore the beauty of it.
We always dream of flying like a bird in the blue skies and this dream can come true at the Nandi Hills Paragliding. Bravehearts can wander in the sky and undergo a thrilling experience.
Bandipur National Park is a wildlife enthusiasts mecca. Asiatic elephants, tigers are some of the major attractions at the park.
History fanatics will have a gala time at the Pattadkal as this place is renowned as the UNESCO World Heritage Site. Also known as the "City of the Crown Rubies" Pattadkal is magnificent bland of northern India and Southern India culture enriched monuments.
Who does not like to feel royal and get treated like a royalty, then Amba Vilas Palace is a perfect spot for you. It is a blend of the Gothic, Hindu, Muslim and Rajput architecture. If you are there during the time of Dusshera you have to witness the grand procession which is one of its kind experience.